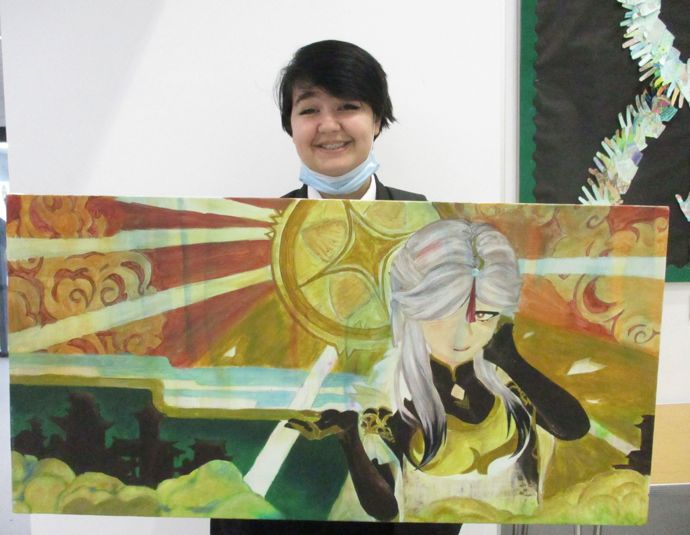 1 Feb 2022
This week's artwork of the week goes to Shoyo for their fantastic canvas. 
Mrs Southworth said this about their work:
"This is a super final piece by Shoyo . It shows such skill and demonstrates the importance of building up layers of colour when painting. 
Shouyo's drawing techniques gives their artwork depth and integrity, which takes time and patience and has resulted in an exceptional final piece." 
Well done Shoyo, we are all proud of you!